On June 28th, 2019, the Classifieds service was removed from IFTTT.
Classifieds is one of the first services we launched way back in 2010. Unfortunately, it has been one of the least reliable. Consumers of the Classifieds service have experienced outages, sometimes lasting for weeks at a time. It has become untenable to continue offering you an experience this unpredictable.
It was a powerful service and certainly helped many people find everything from housing and jobs to local services or things for sale. We're saddened that the technology powering Classifieds is out of our control and will be removed from IFTTT.
Alternatives
If you were using craigslist with Classifieds, there are a couple of ways you can continue to get alerts for your searches. Other sites may have similar functionality.
Craigslist Email Alerts
Craigslist has a robust email alert system for their users. To start, you'll need to create a craigslist account, and set up an alert for your search. Below is a screenshot of where to save a search on their desktop site.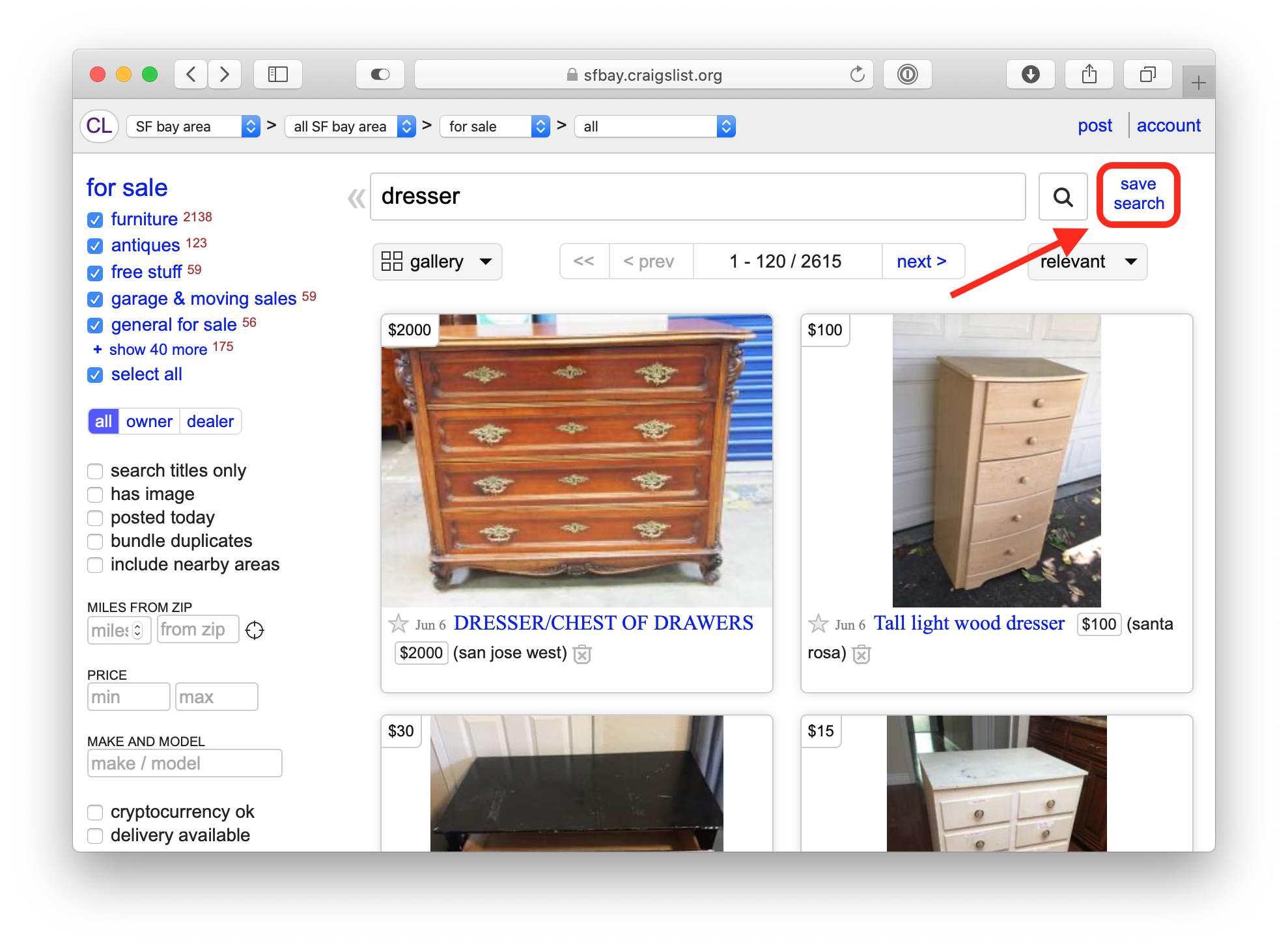 Once you save a search, it'll be available under the searches tab in your account settings.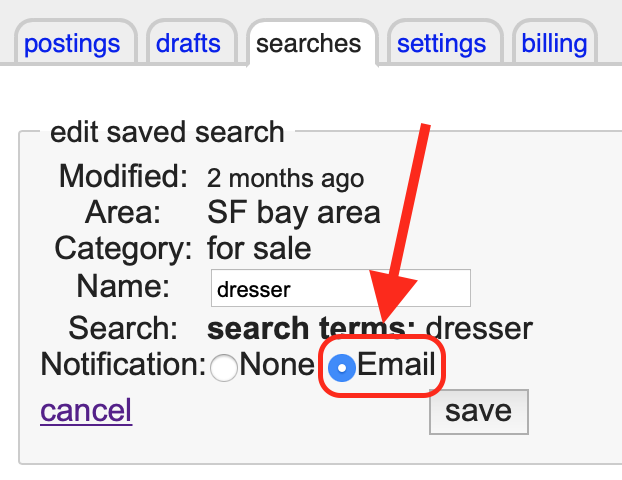 For more information, please refer to craigslist's FAQ about saved searches and alerts.
RSS Feed
We do not recommend using the RSS Feed service with craigslist. Feeds from craigslist are likely to be severely rate-limited and may stop working entirely.