Background
Earlier this month, the Amazon Alexa team communicated to IFTTT that on October 31st, 2023 the Alexa service on IFTTT will no longer be available.
The Alexa IFTTT service was built and maintained by the Amazon Alexa team who have decided they are no longer supporting the IFTTT integration.
Replacement Applets:
On October 30th, Applets that use the Say a specific phrase Amazon Alexa trigger will be migrated to instead use the IFTTT Button Widget service's Button press trigger. The Button Widget will enable you to trigger your Applets directly from your smart phone and smart watch. You can read more about how to manage your button widget Applets on our help center here.
Please note, Applets that use any Amazon Alexa trigger other than Say a specific phrase or any Amazon Alexa query will be archived on October 31st if they are not updated to use a different trigger and/or query prior to that date.
Please see below for suggested alternative triggers and steps to update your existing Amazon Alexa Applets.
Trigger Applets using the Button Widget:
Applets can be triggered by tapping the button widget. To update your Applets follow these steps: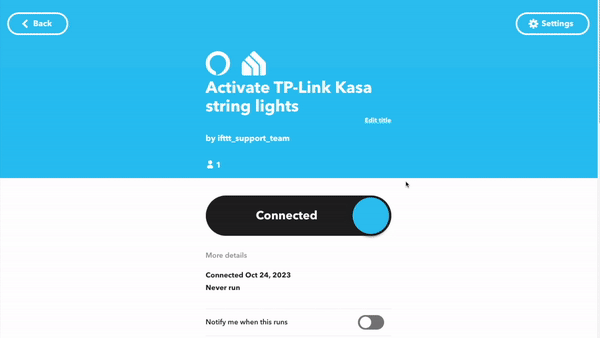 Once updated, you can add your widget to your iOS or Android device by following the steps on our guide available here. If you have an Apple or Android Smart Watch, you can add these buttons directly to your watch to trigger them there as well!
Trigger Applets using iOS Shortcuts and Siri:
If you're an iPhone user, the IFTTT Shortcuts service is a great way to trigger your Applets using voice using Siri. To update your Applets follow these steps:
Update your existing Applet: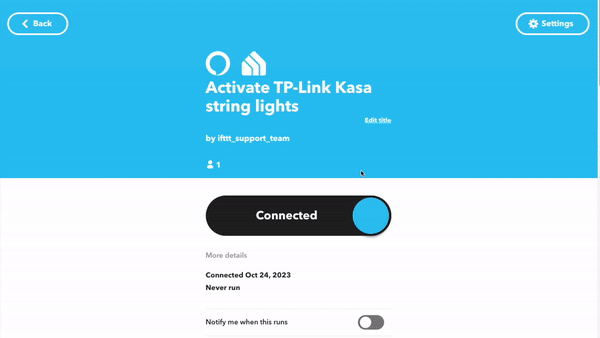 Create the Siri Shortcut
Now that your Applet has been updated, the next step is to create a Shortcut that you can then trigger using a Siri command
Once you've set up your Applet and Shortcut, simply say "Hey Siri, [the name of your shortcut]" to trigger your Applet.
Trigger Applets using the Note Widget
The IFTTT Note Widget is a great alternative for Applets that use the Shopping List and To Do list triggers. To update your Applets follow these steps: