Go to the service page you'd like to change
Select

⚙︎

Settings
Select Reconnect
Enter the login credentials for the account you want to use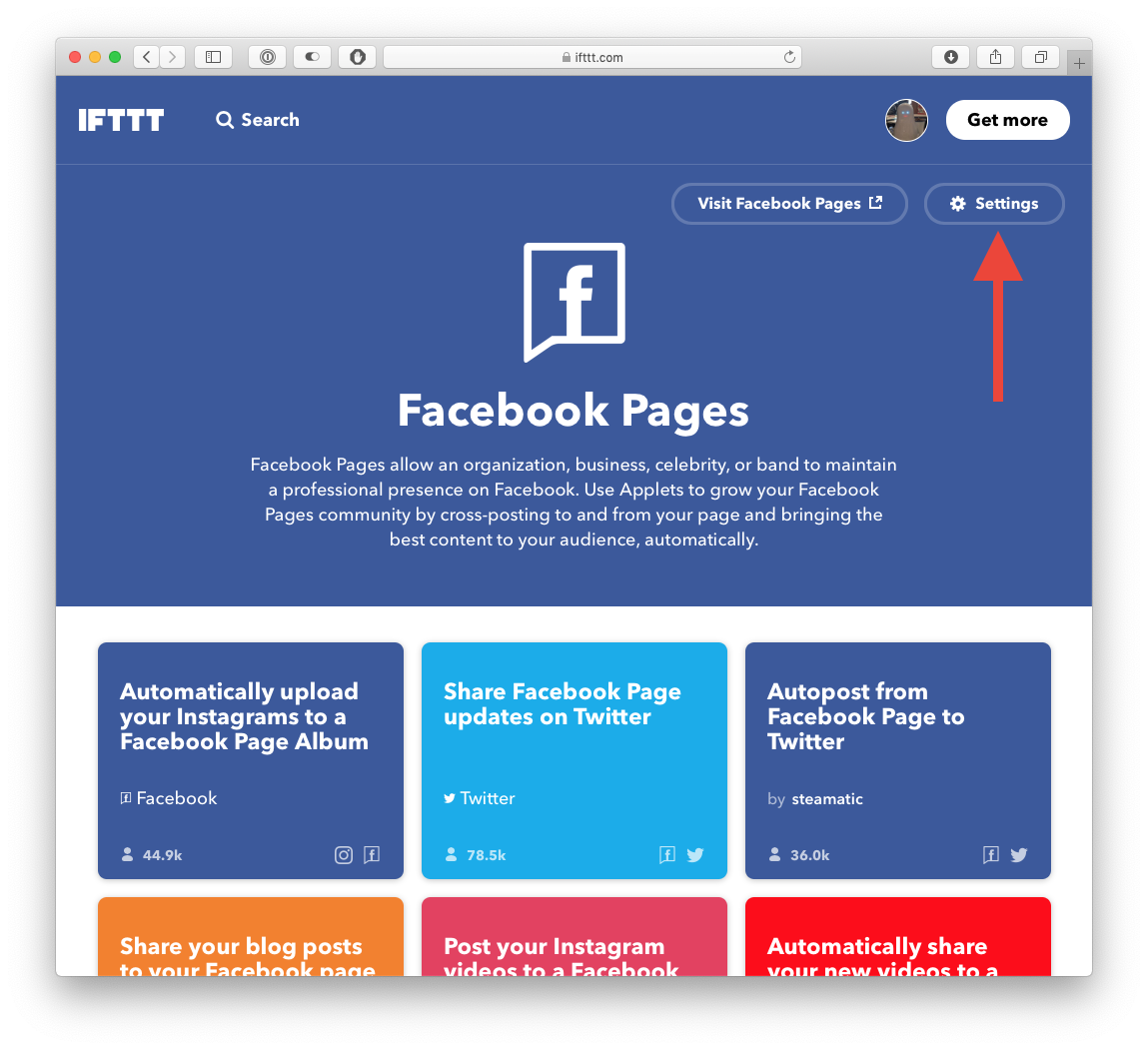 Notes
If you are trying to change your account for Facebook, Instagram, or another service that you are logged into on your browser, please log out of that account completely on their site before going through these steps.
You won't have to reconfigure your Applets as long as all the inputs are the same. If the inputs are not the same, then Applet editing will be necessary.

e.g. If you change which Trello account is linked to your IFTTT, but the new one doesn't have the board specified in an Applet, then that Applet won't be able to run.

To connect multiple accounts from one service to a single IFTTT account, sign up for Pro+ and follow these instructions to add extra accounts.