Editing Applets on mobile
On mobile, select the ⚙︎ icon on the top right corner of the Applet to edit its settings. Once you've edited your Applet, select Save to update it.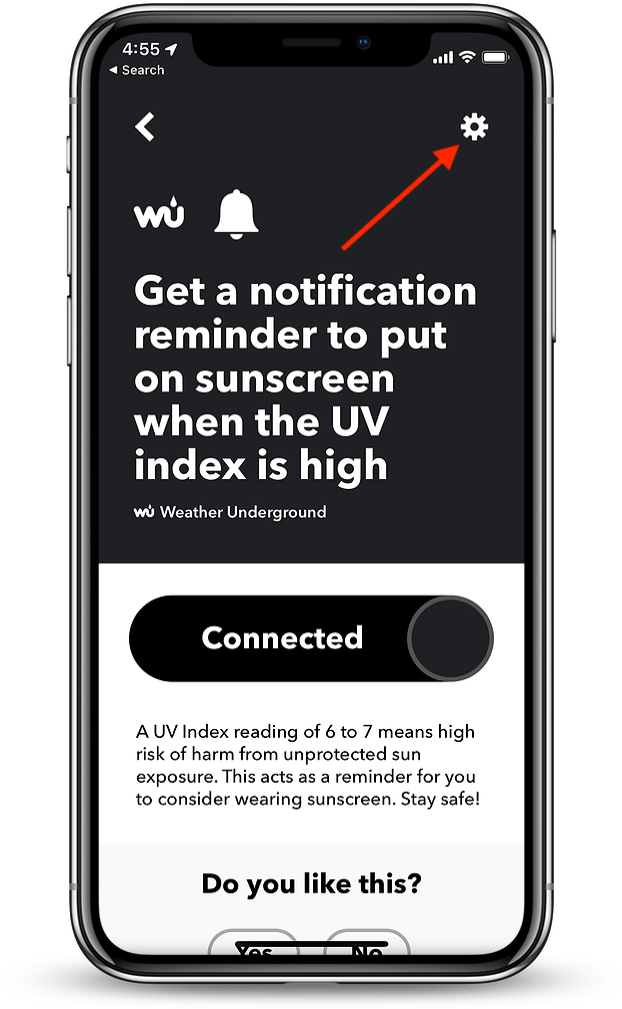 Editing Applets on IFTTT.com
On web, head to your Applet's page and click Settings. Once you've finished editing your Applet, click Update to save your changes.