The ubiquitous File not found image, explained: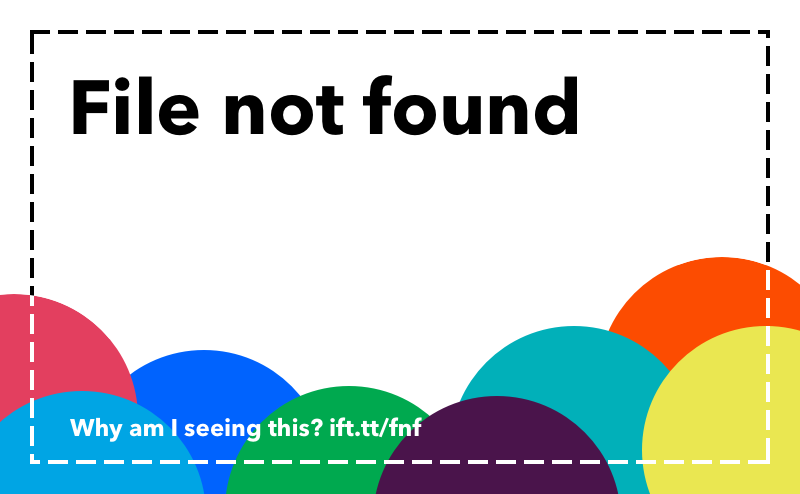 This image will appear when IFTTT is set up to post an image or a file, but we don't get the data as expected.
Here's an example to illustrate further. The Applet below is configured to tweet with an image each time your Tumblr has a new post. Since the Applet is expecting an image with the tweet, Tumblr posts without an image will fall back to the File not found image above.
If you're seeing this error message often, we recommend using an Applet that is not expecting an image each time it runs. Applets that are expecting images will contain an Image URL ingredient.