Most Applets that you can turn on also allow you to rate a 👍 or a 👎. You may also share a suggestion or celebratory note about your experience with the Applet's creator. We encourage everyone to share positive, candid, and respectful feedback. 🤓 🧐 😎
Applets that are published using the IFTTT Platform have the option to be rated. If your Applet was created using older Applet publishing tools, they unfortunately can not be rated.

First, navigate to your My Applets tab and select any Applet that you have turned on to see if you can rate it or not.
An Applet that can be rated will have a Do you like this Applet? option below it:
Rate the Applet a 👍 to let its creator know you are enjoying it so far. Give the Applet a 👎 if the Applet is not working well for you or could be improved.
You may also share a suggestion, whether as positive feedback or a constructive improvement: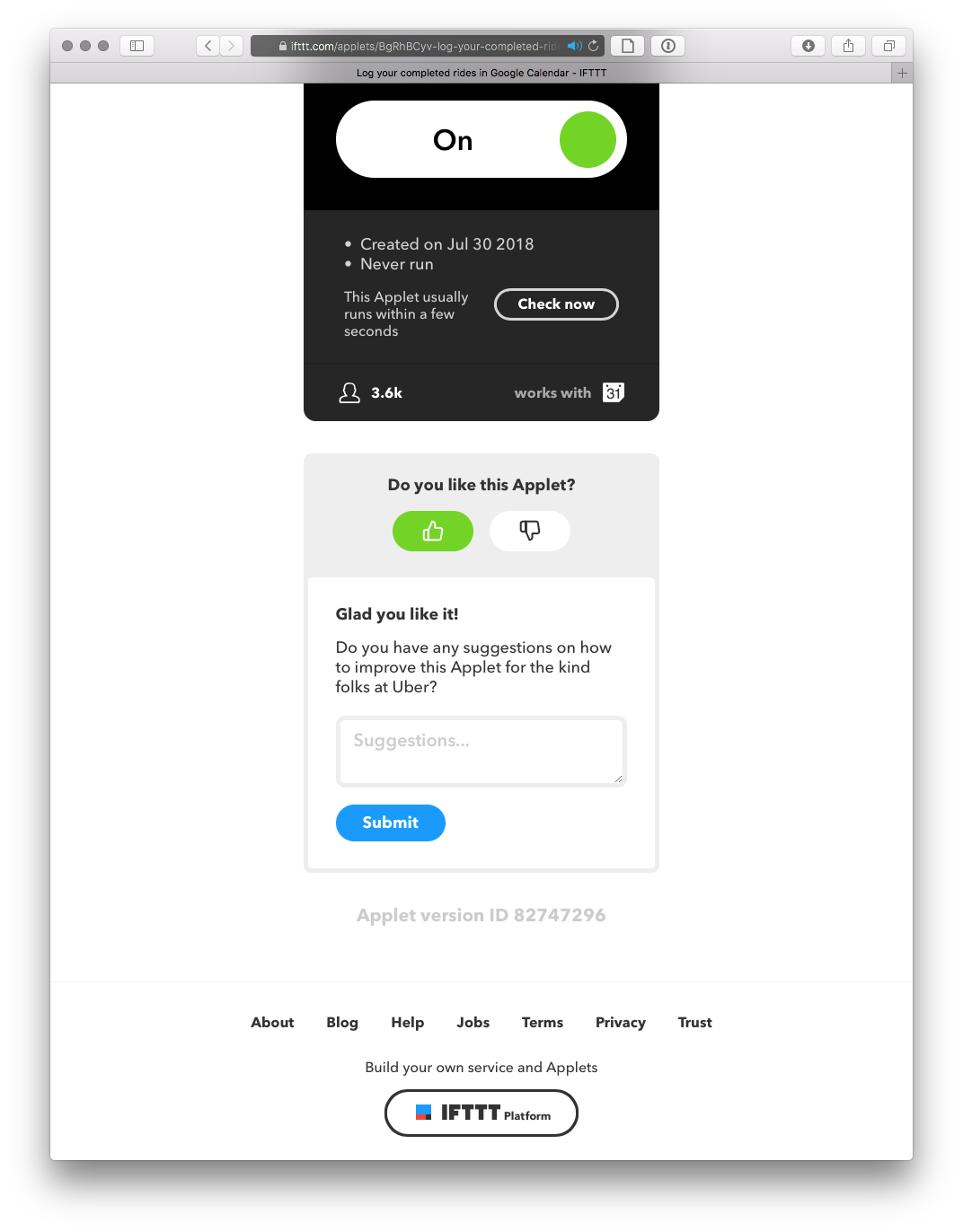 Applet ratings and suggestions are also available in the IFTTT mobile app: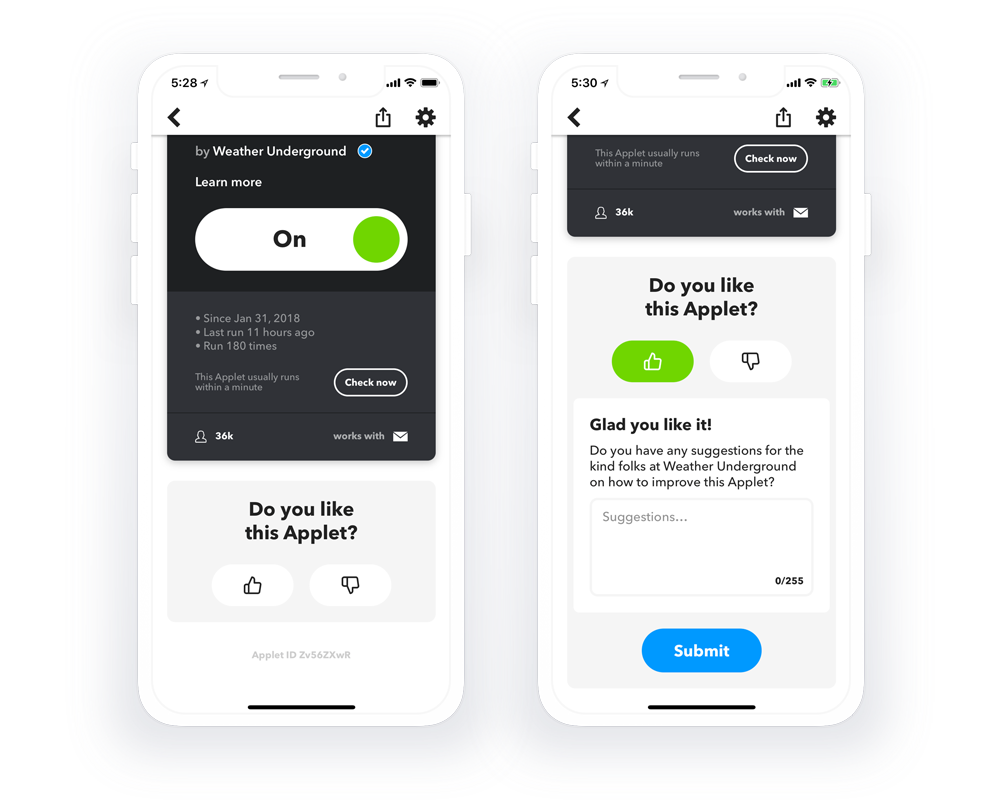 The more constructive, clear, and considerate the feedback you share, the better all Applets will be for everyone! 🙌