Any Applet that works with one of the Button, Note, or Camera services can be a widget. Here's how to add and manage them.
Managing your widgets in the IFTTT app for iOS and Android
Applets using one of the aforementioned services will populate under the Widgets section under your profile in the IFTTT app. You can visit your profile by selecting the icon on the top right of the IFTTT app.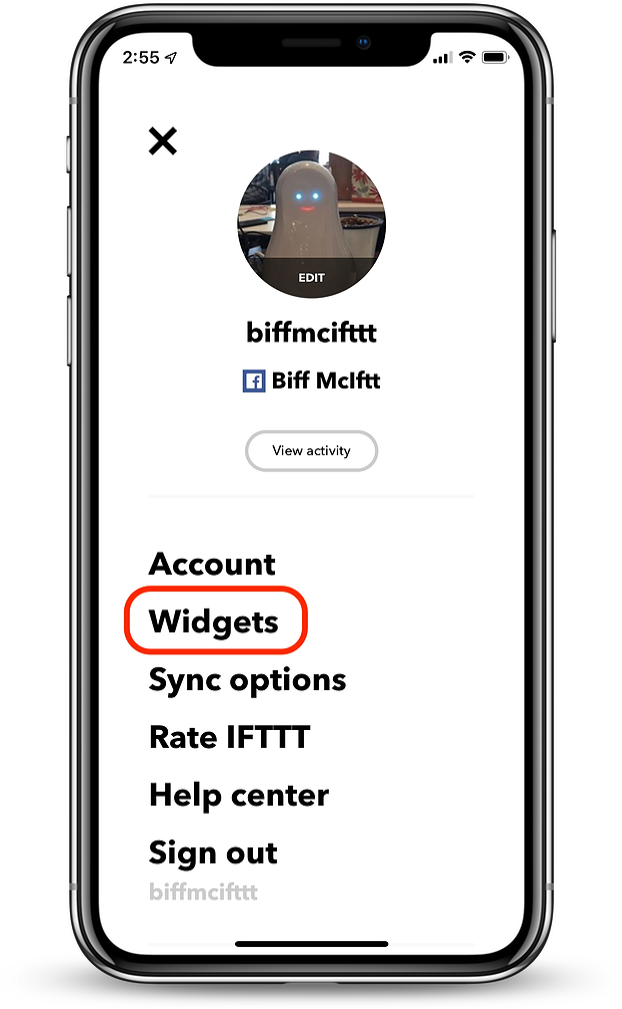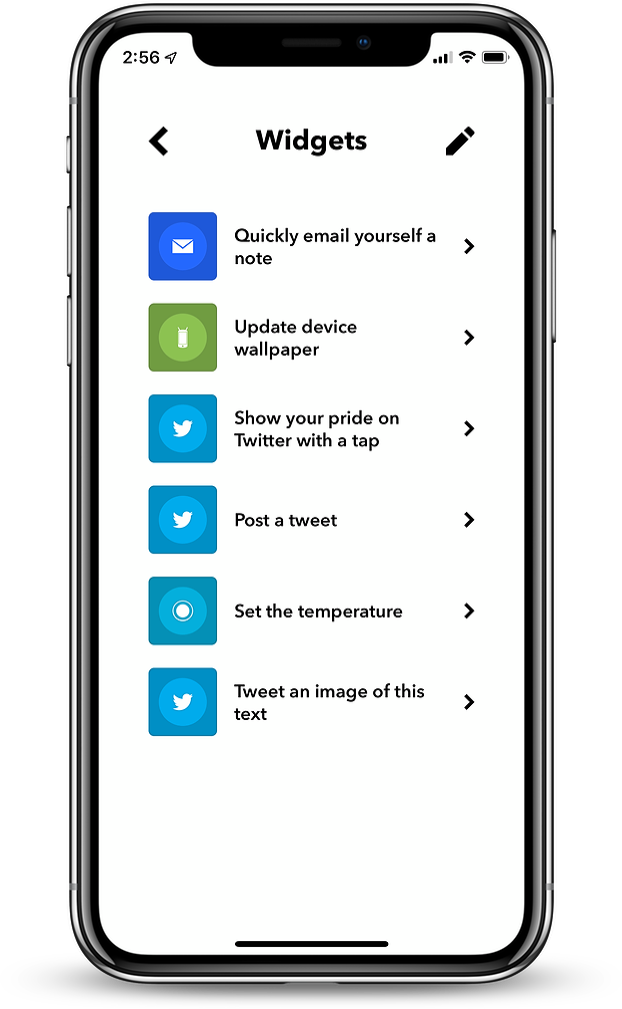 iOS
Widgets on iOS can be accessed in the Today View and by long-pressing the IFTTT app icon on the home screen for 3D Touch-enabled devices.
Open Today View on your device
Scroll down to the bottom and tap Edit
Scroll down to the bottom and tap Customize
Find IFTTT and tap the green ➕
Tap Done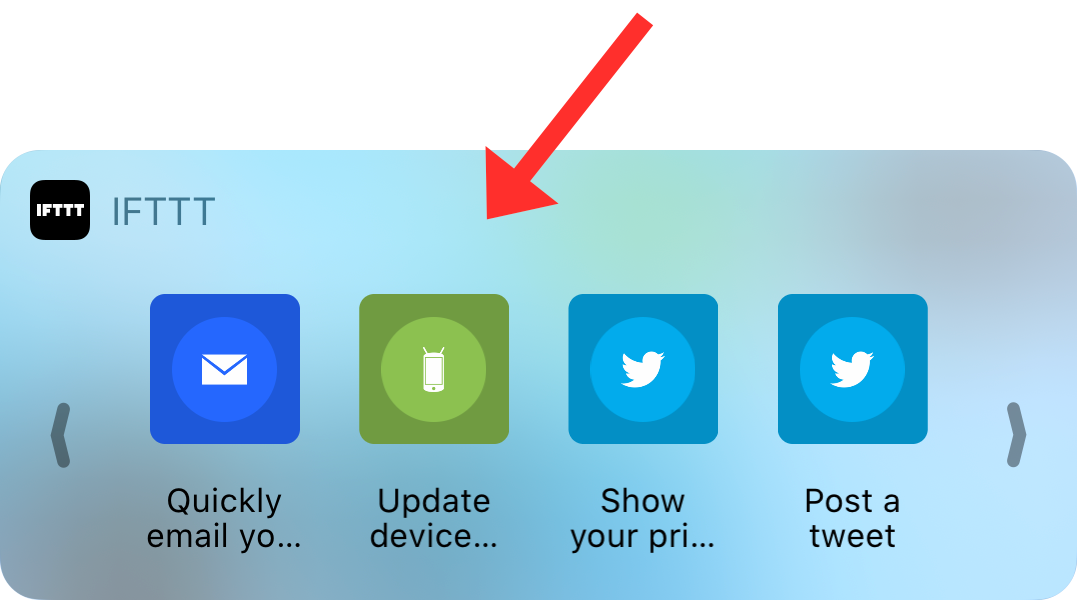 Android
💡Note: If your widgets aren't working after updating to the 4.0 version of the IFTTT app, you may need to recreate them. A fix is forthcoming.
Oreo (8.0) or above
Go to the widget applet details screen in the IFTTT app
Press the "Add homescreen widget" button to prompt instructions.

Note: This instruction is handled by the Launcher app, not IFTTT. So it might vary in different Launcher apps.
Android 7 Nougat and below
Because the Launcher app can be different for different devices, these steps will only work for a subset of them. All of the stock Android devices follow this pattern.
Go to the device home screen.
Long press any empty space on your home screen, this should prompt the widget menu to appear.
On the widget menu, find IFTTT.
Long press either "IFTTT Small" or "IFTTT Large", and drag it to any empty space on your home screen to add the widget.